Rustic Raspberry Pie
I made this pie a few weeks ago now, and I'm still drooling as I look at the pictures.  This pie ended up being the inspiration for the Savory Mushroom Pie, because it was just so easy and so rustic looking.
I love that you don't have to make the crust look perfect, and that it's so easy to form.  With raspberries being in season, I was loaded down with a few containers from my parents bountiful garden, and had been wanting to make this for awhile.
So delicious.  So easy.  And now I want more.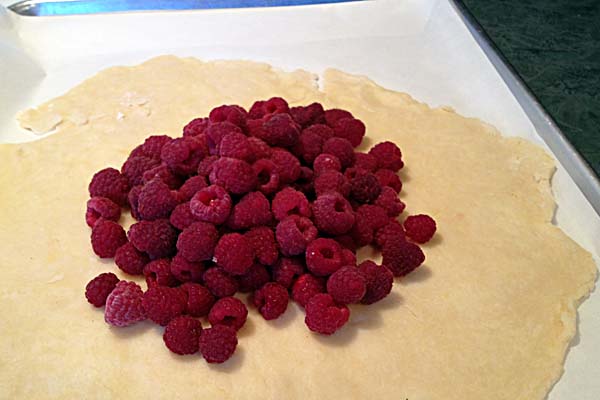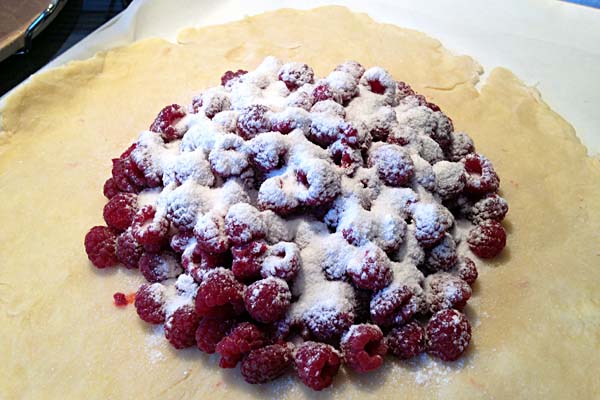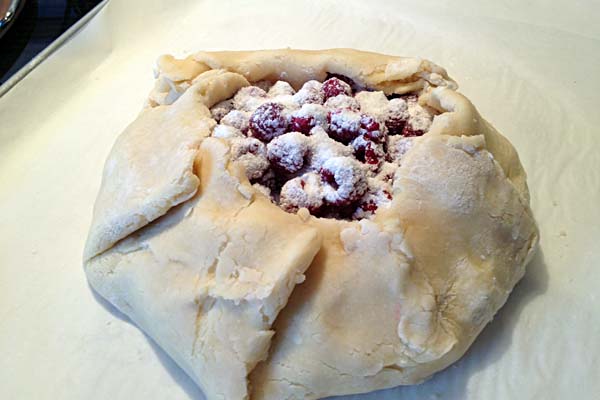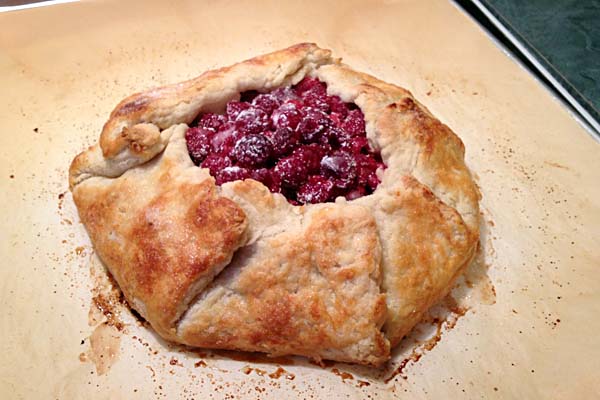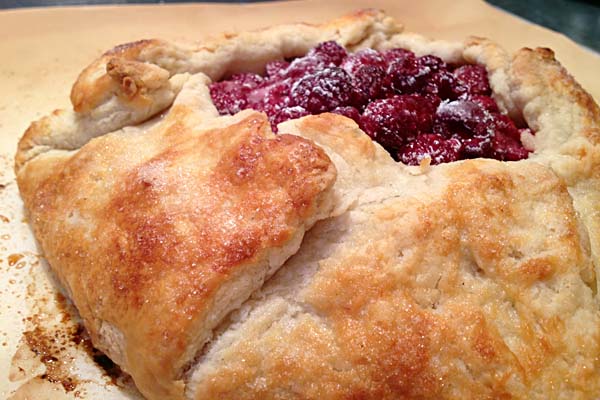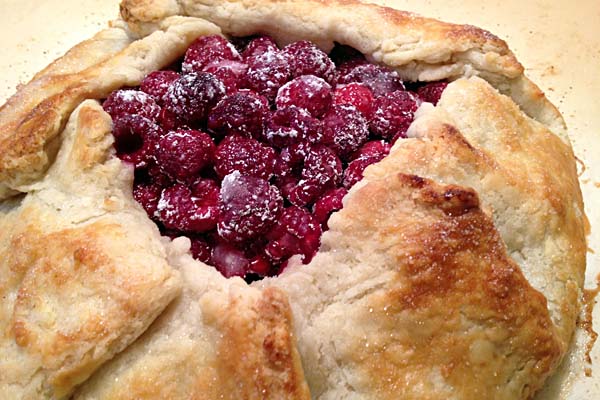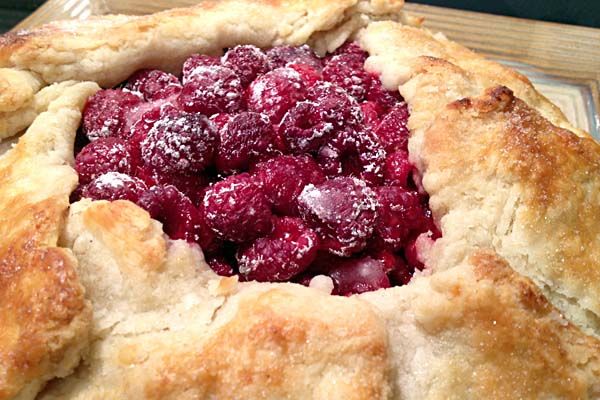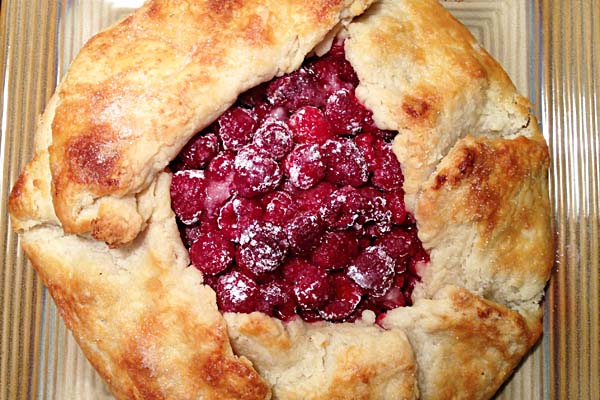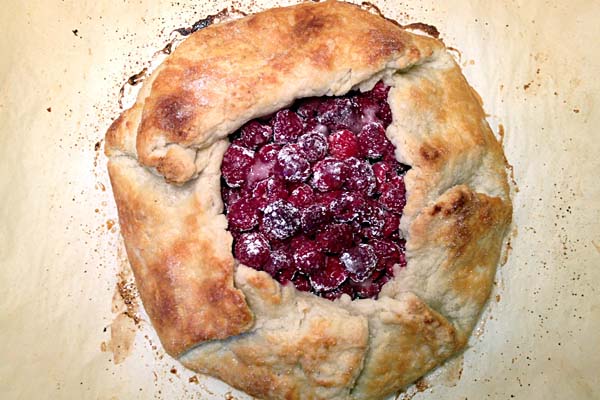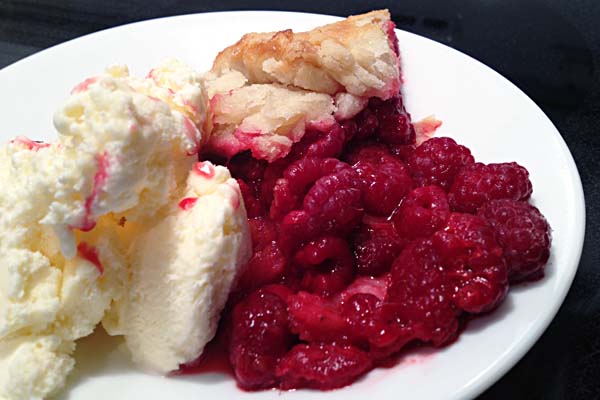 Rustic Raspberry Pie
Author:
The Gourmet Housewife
Ingredients
1 recipe for Never Fail Pie Pastry – http://www.gourmethousewife.com/2012/04/never-fail-pie-pastry/
3 cups fresh raspberries
4½ tbsp sugar
3 tsp cornstarch
Instructions
Prepare pie crust according to instructions. On a floured board, roll out into a large circle, about ½ cm thick. Place on a baking sheet lined with parchment paper or greased.
Preheat oven to 425°F.
In a small bowl, mix together sugar and cornstarch.
Place raspberries in the center of your pie crust. Sprinkle with 4 tbsp sugar and cornstarch mixture. Gently fold up the sides, leaving an opening about 4-6 inches wide.
Brush pastry with reserved egg white from pastry recipe. Sprinkle crust with remaining sugar and cornstarch.
Bake in preheated oven 25 to 30 minutes, or until pastry is browned.
You might also like: