Grilled Caprese Pizza with Balsamic Reduction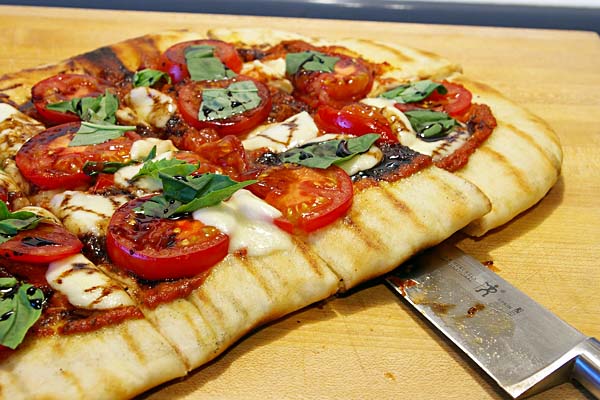 I've been on a bit of a grilled pizza kick lately. And a bit of a balsamic reduction kick. Which of course, is why I'm posting yet another pizza recipe with a balsamic reduction, but grilled this time! Trust me – it's beyond delicious.
Grilled pizza might sound scary, but it's so not. It's really no different than baking your pizza, you just have to work a little faster and have your ingredients prepped ahead of time.
Basically, this pizza is a Margherita pizza, but the balsamic reduction makes it a little bit more like a caprese salad, hence the name.  The key to this pizza is fresh ingredients – fresh tomatoes, fresh mozzarella, and fresh basil. Don't substitute!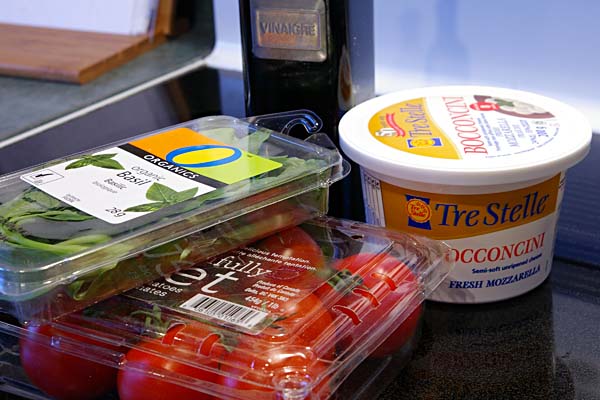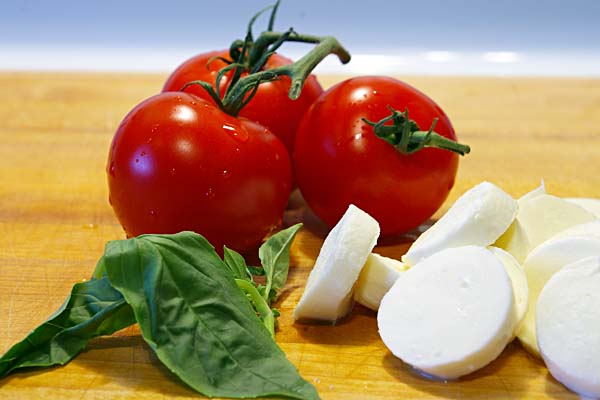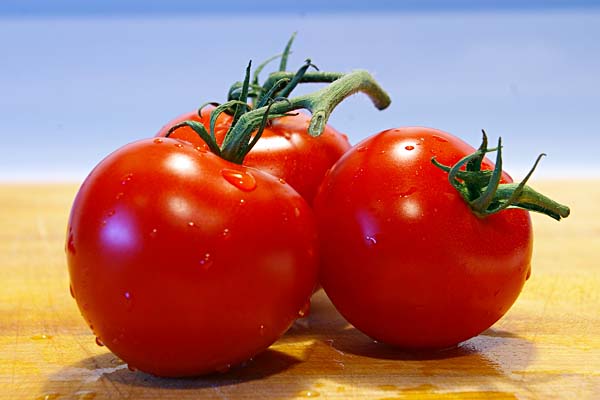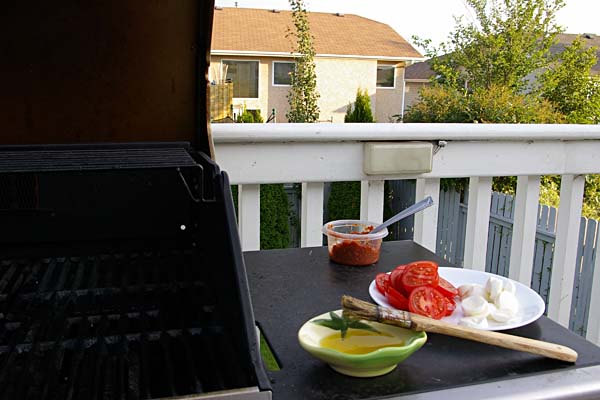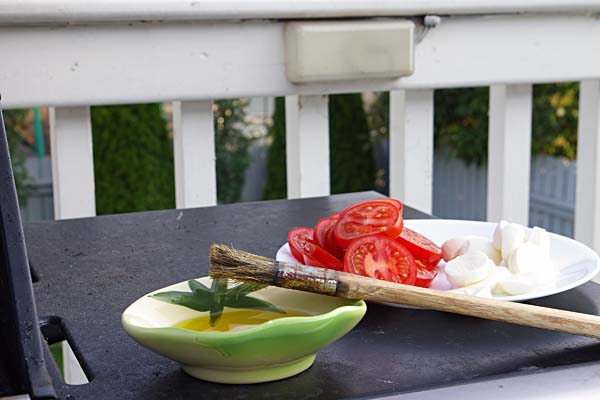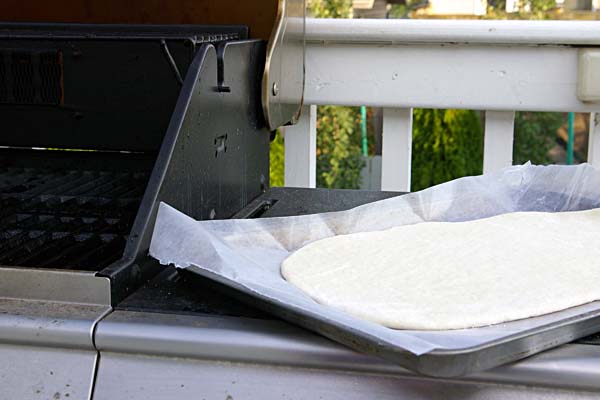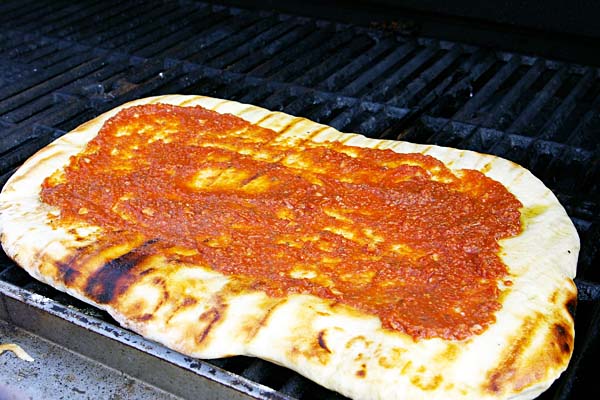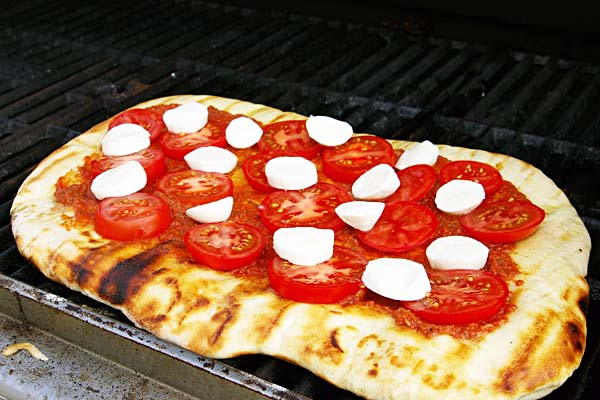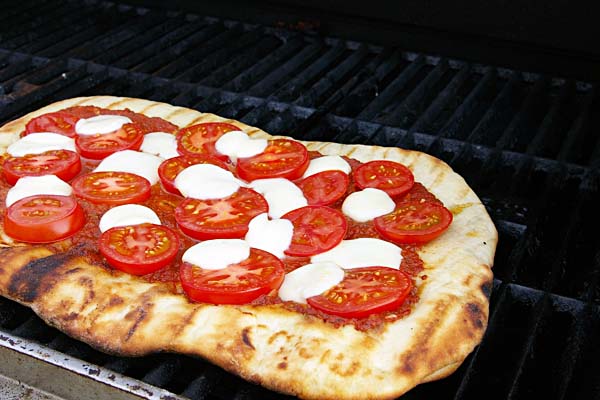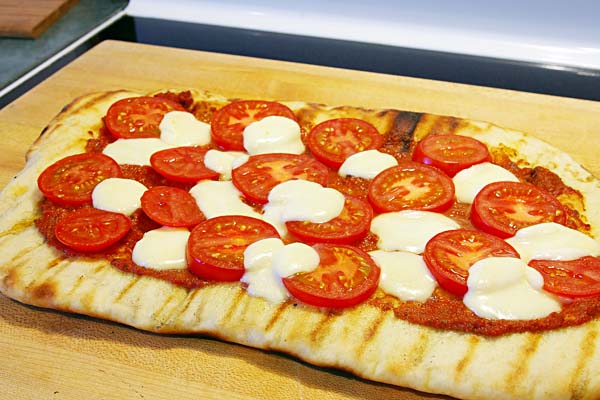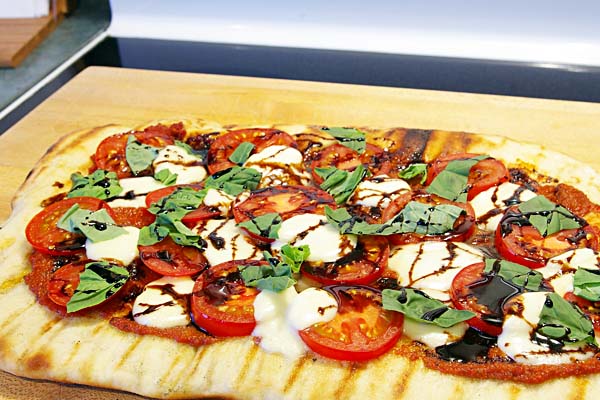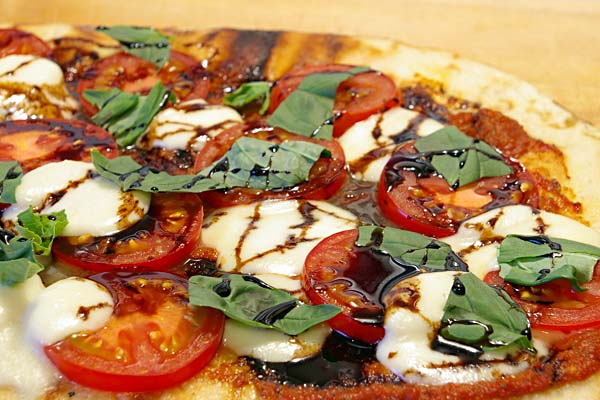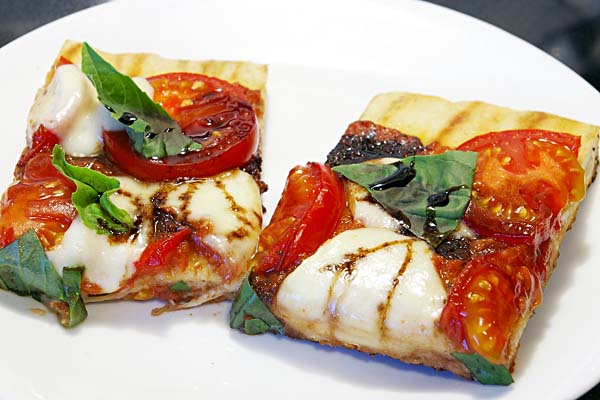 Grilled Caprese Pizza with Balsamic Reduction
Author:
The Gourmet Housewife
Ingredients
¼ cup balsamic vinegar
¼ recipe Jamie Oliver's pizza dough: http://www.gourmethousewife.com/2011/09/jamie-olivers-pizza-dough/
olive oil for greasing
¼ cup pizza sauce: http://www.gourmethousewife.com/2011/04/best-pizza-sauce-ever/
3-4 fresh vine-ripened or roma tomatoes, sliced
4 balls Bocconcini, sliced
Handful fresh basil leaves, torn
Instructions
Place balsamic in a small pot on medium-high. Let simmer until reduced and noticeably thick. Remove from heat and let cool. Sauce will continue to thicken as it sits.
Roll out pizza dough and place on a floured baking sheet.
Preheat an outdoor grill for high heat. Lightly oil grill grate.
Place pizza dough on grill. Dough will start to puff up. Once the bottom of the crust has lightly browned, turn dough over.
Working quickly, brush the dough with olive oil. Top with pizza sauce, fresh tomatoes, and mozzarella. Reduce heat to low. Close lid and cook until cheese has melted.
Remove pizza from grill and top with fresh basil. Drizzle with balsamic reduction and serve.
You might also like: