Roasted Leeks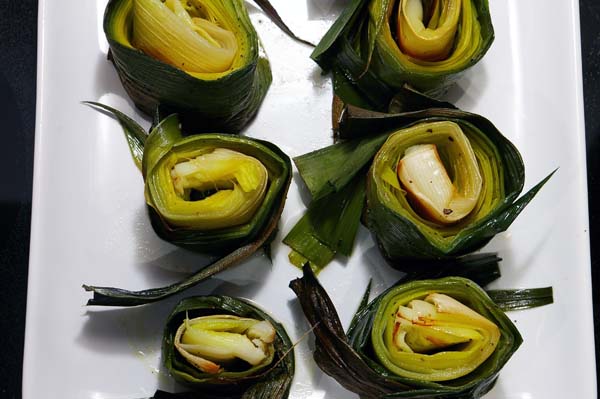 I swear this is the last roasted vegetable recipe I have for awhile.  Not because I don't want to overwhelm you with roasted veggies, but mainly because I've exhausted my creativity in that area for a bit.  I get that I'm a bit obsessed.  Okay, a lot obsessed.  But really, roasted vegetables are so delicious, and more importantly good for you.  Leeks are no exception: high in vitamin c and potassium, they also help to prevent heart disease because of their high folate content. So stop complaining and eat your vegetables!
The first time I made these I found the vegetable broth to be too overpowering, leaving the leeks salty.  Also, oiling the pan when you're already drizzling them with olive oil made them very….oily – definitely don't do that.  I made some adjustments when I made them last night for the second time, and they were much tastier.
One last thing: the original recipe instructs to remove the green part, but I found the darkest green part to be the tastiest, so I would highly recommend just trimming any dead ends and roasting as-is.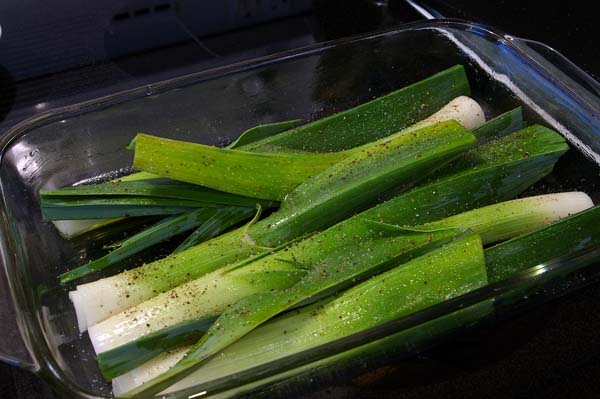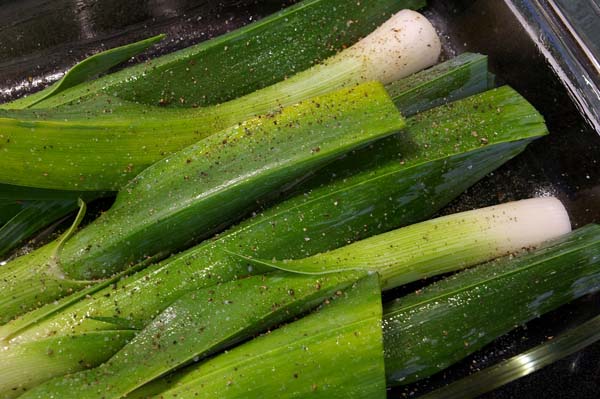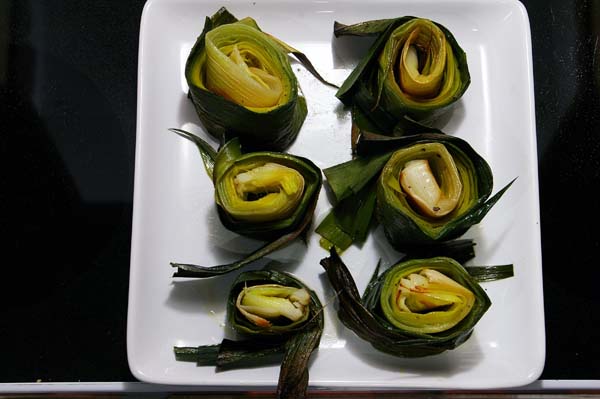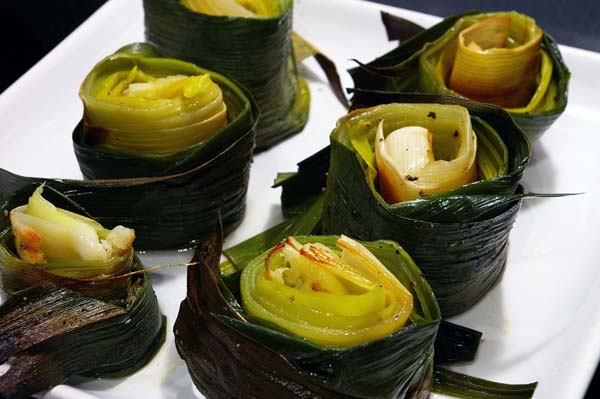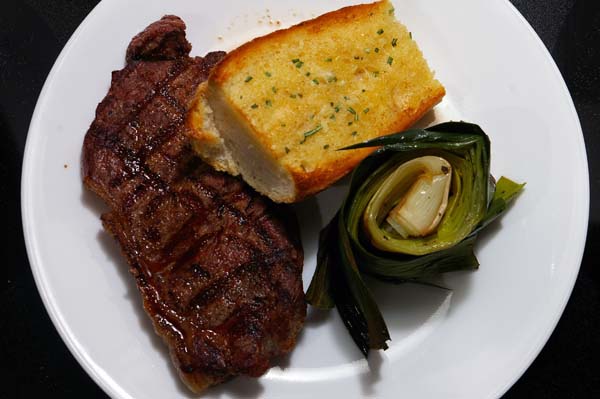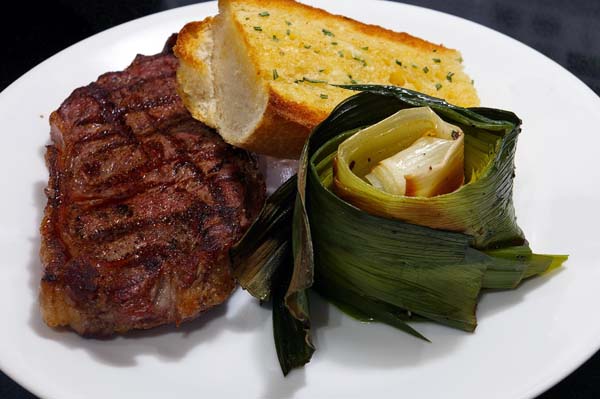 Recipe adapted from Whole Foods Market.
Author:
The Gourmet Housewife
Ingredients
3 large leeks, trimmed at root and tip ends
1 to 2 tablespoons olive oil
freshly ground salt & pepper to taste
¼ cup vegetable broth + ¼ cup hot water
Instructions
Cut leeks in half lengthwise and place in bowl of cold water to remove sand. Rinse under cold water and pat dry.
Pre-heat oven to 400 F. Lightly grease a large baking sheet or dish.
Place leeks on prepared baking sheet. Drizzle with olive oil and sprinkle with salt and pepper. Roast leeks until they are tender, about 35 to 45 minutes. While roasting, drizzle leeks with broth and water mixture a few times to keep moist.
You might also like: