Asian Inspired Rice
My Mom (aka GH's Biggest Fan) and I are both big fans of sesame oil. I'm pretty sure that every time we open the bottle, we both instantly put our noses to it and smell. Yum. Mom came up with this recipe one day, and I've been copying it ever since. I'm pretty sure it's one of the best ways to jazz up rice. Ever. Hubby, who is a big rice addict, loves this dish and has taken to making it too.
The measurements are really a guess, because I generally just eyeball it, so go with what you like, and don't worry about sticking to the recipe exactly!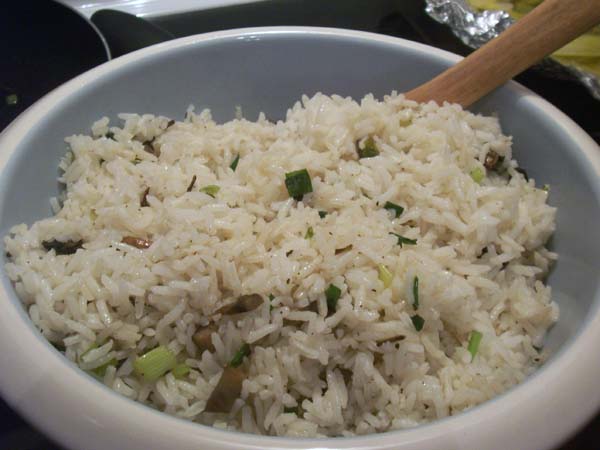 Ingredients:
2 1/2 cups uncooked rice (preferably long grain white)
1 tbsp extra-virgin olive oil
1 cup chopped mushrooms
3 green onions, sliced
sesame oil
freshly ground salt and pepper to taste
Directions:
1. Cook rice according to package directions. Keep warm.
2. Heat oil in a small skillet over medium-high heat. Add mushrooms and green onions and cook until soft and fragrant.
3. Add cooked vegetables to rice and drizzle with sesame oil. Season to taste with salt and pepper.
Yield: Approx. 5 cups
You might also like: