Walleye Chowder
For those of us living in Canada, who tend to go fishing up north during our beautiful summers, you will know that the fish are plentiful, and the recipes for fish not so plentiful. You can fry your fish, or deep fry it, or fry it some more. On a special occasion, you might even bake it or grill it. But we all tend to gravitate towards frying, cause heck, it's easy. Batter, fry, done!
This is a recipe that I know you will love. Incredibly simple to make, and especially delicious the next day after the flavors have sat. And best of all? Not fried!
Well, there is the small matter of the bacon being fried in butter. But it's such a small amount, I'm sure it doesn't count.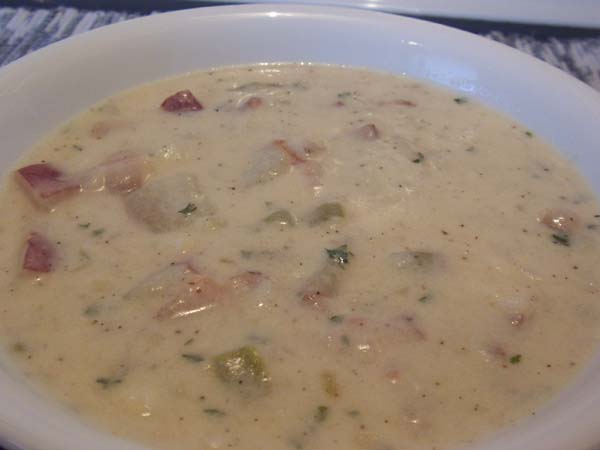 Original recipe courtesy of "La Minestra Restaurant in Pierre, SD" via Tony Dean Outdoors
Ingredients:
3 tbsp butter
3 slices bacon, chopped
1/2 cup celery, chopped
1 large yellow onion, chopped
1/4 cup all-purpose flour
3 cups cold milk
2 cups cubed red potatoes (approx. 2 potatoes)
2 (8 ounce) walleye fillets, cut into chunks
1/2 cup whipping cream
Salt and pepper to taste
2 tbsp chopped fresh parsley
Directions:
1. Heat the butter in a large stock pot over medium-high heat. Add the bacon, and quickly saute until the bacon begins to crisp.
2. Add the celery and onions, saute until softened. Stir in flour to form a roux.
3. Slowly whisk in the cold milk.
4. Add the potatoes and fish and stir gently. Reduce heat and simmer for 40 minutes, or until potatoes are cooked through.
5. Mix in the whipping cream and season to taste with salt and pepper. Garnish with parsley and serve.
Yield: 6 servings
You might also like: