Roasted Cherry Tomatoes
If you're like me and have a tomato plant that won't quit producing, you're probably trying to come up with creative ways to use them.  Look no further!  I present to you oven roasted tomatoes!  So yummy, such fresh tomato flavor, and so easy!
I love this recipe so much because a) it uses fresh tomatoes and is very different and b) it has a lot of garlic in it.
Just one word of caution: these are piping hot! Don't try and be a hero and taste them right out of the oven.  You will be very, very sorry you did.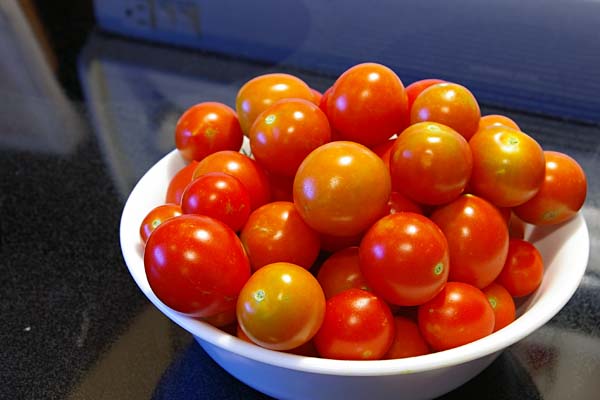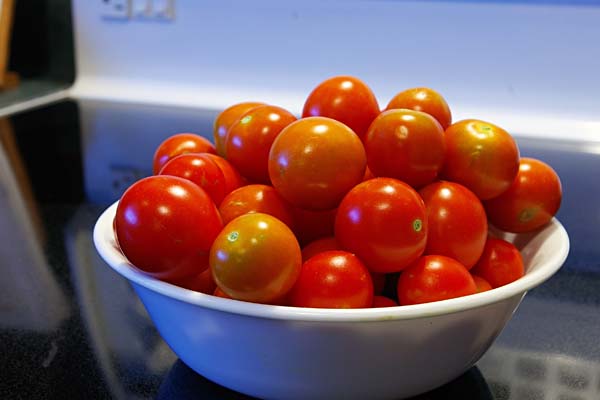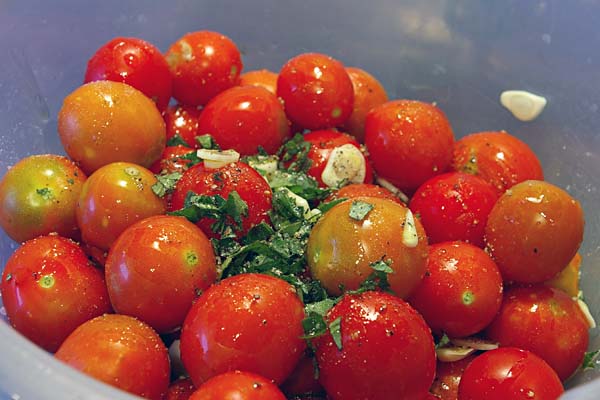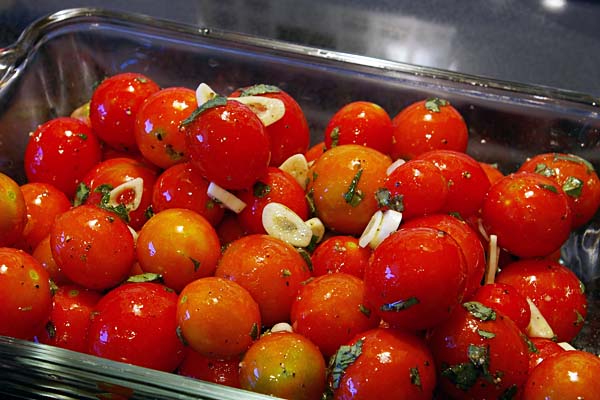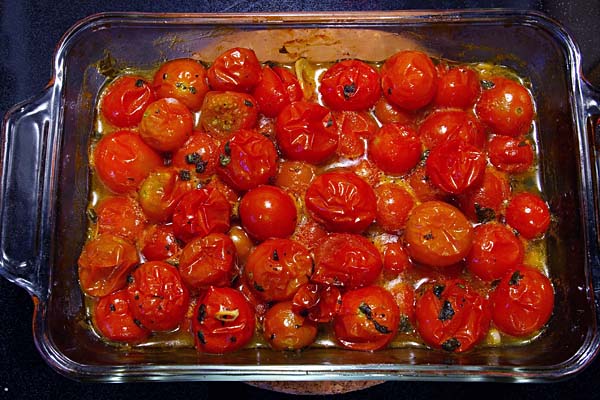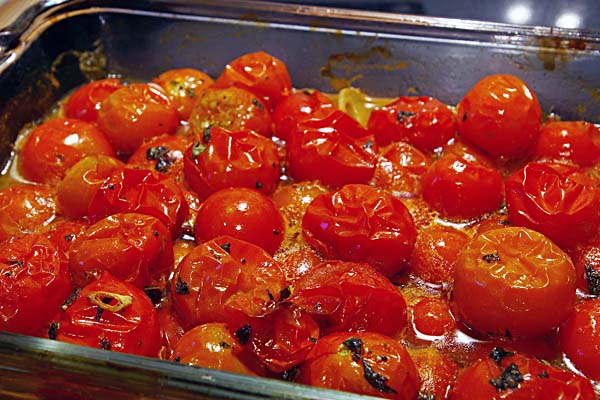 Roasted Cherry Tomatoes
Author:
The Gourmet Housewife
Ingredients
5 cups cherry or grape tomatoes
4 cloves garlic, sliced
1 tbsp fresh oregano, chopped
2 tbsp extra virgin olive oil
freshly ground salt and pepper to taste
Instructions
Preheat oven to 400°F. Lightly grease an 8×8 inch baking pan.
Toss tomatoes with garlic, oregano, and olive oil. Season to taste with salt and pepper.
Place in prepared pan, and roast in preheated oven for 25 to 30 minutes, or until tomatoes are shrivelled, stirring occasionally.
You might also like: