Dessert Crêpes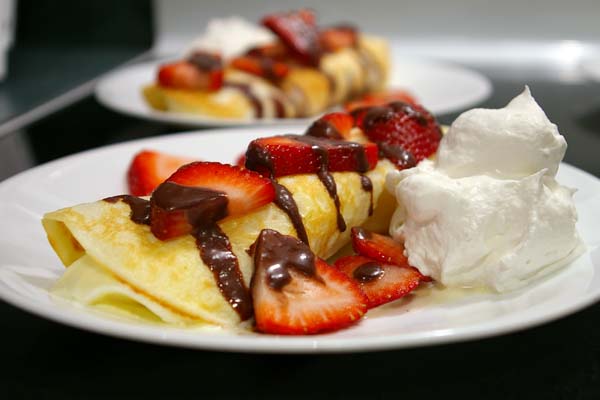 I think many people shy away from crêpes because they think they are too complicated to make.  That is the furthest thing from the truth.  Crêpes are so incredibly simple to make that this recipe came from my Grade 8 Home Ec. class.  If 13-year-old kids being forced to take a cooking class can make crêpes – so can you!
I love these because, on top of being simple, they are elegant looking, completely versatile, and sure to impress company.  I typically wrap mine around a couple scoops of ice-cream, and top with some freshly sliced strawberries, chocolate ganache, and whipped cream.  But you can go all kinds of crazy with crêpes: mousse, fruit, chopped nuts, any kind of sundae sauce, coconut, coulis….the possibilities are endless!
Tell me, how do you like your crêpes?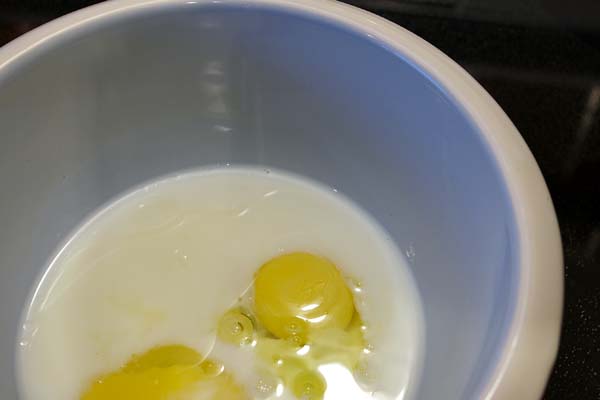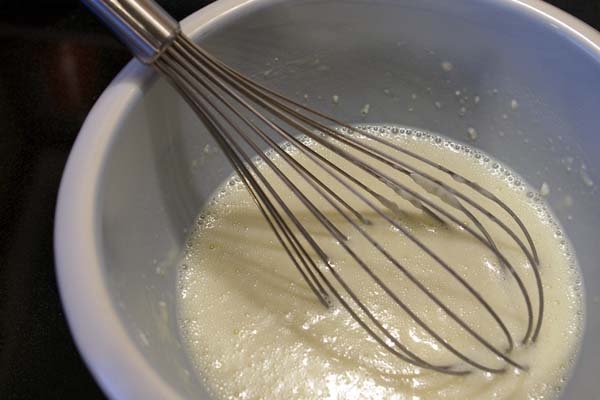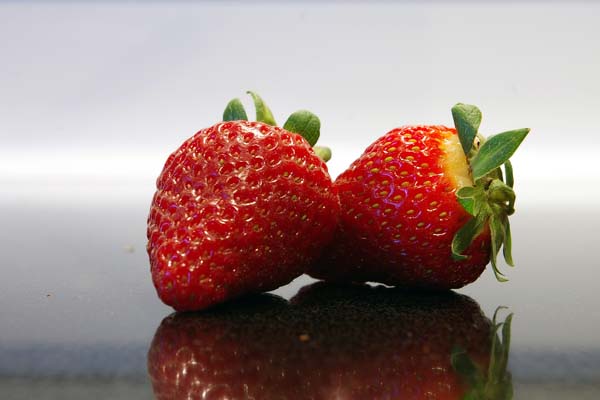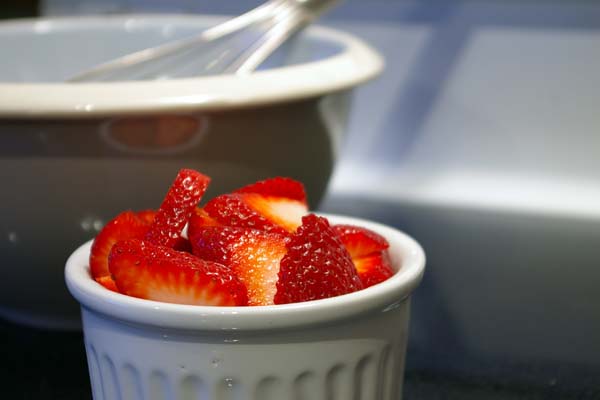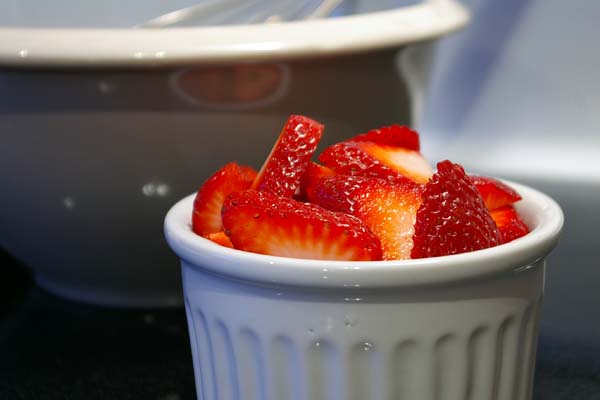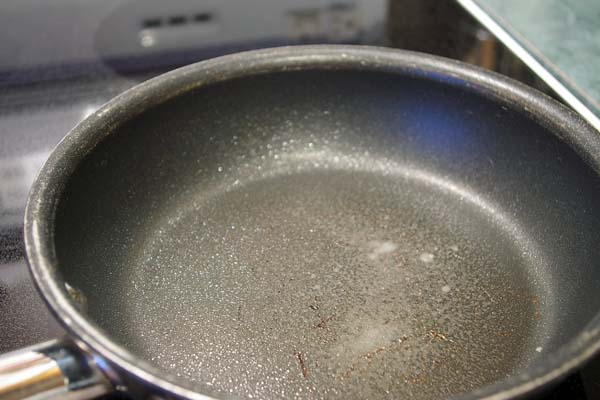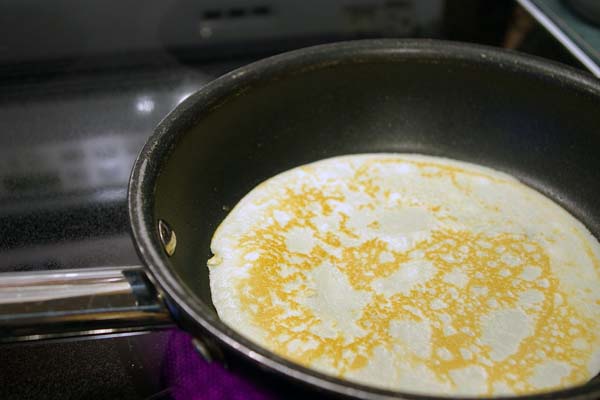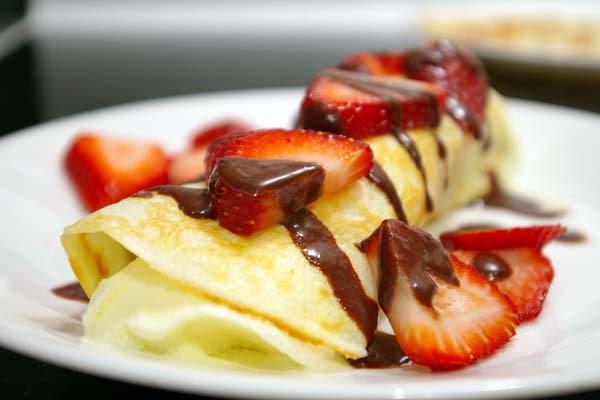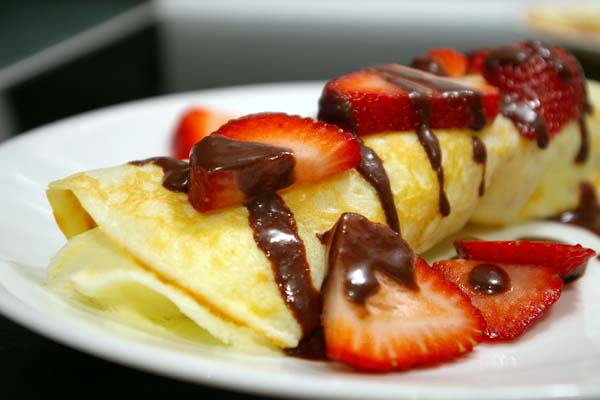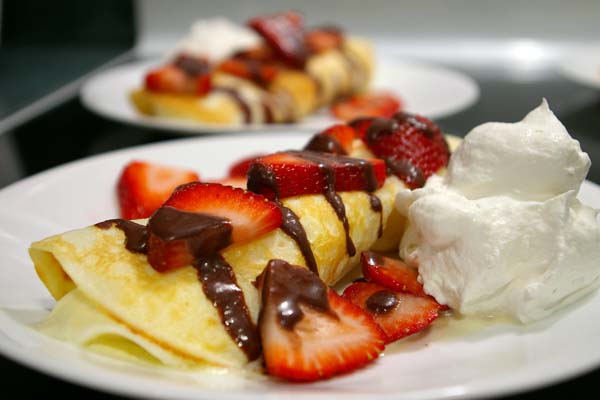 Author:
The Gourmet Housewife
Ingredients
2 eggs
¾ cup milk
1 tbsp vegetable oil
½ cup flour
1 tbsp sugar
Instructions
In a medium-sized bowl, beat together eggs, milk, and oil with a wire whisk.
Stir in flour & sugar, beat with the whisk until smooth.
Pre-heat frying pan or griddle over medium heat and brush with oil.
Pour about ¼ cup of the batter into the frying pan, turn to evenly coat. When the edges become dry, turn and brown the other side.
When done, remove from pan, roll, and place on a plate.
You might also like: