Never Fail Pie Pastry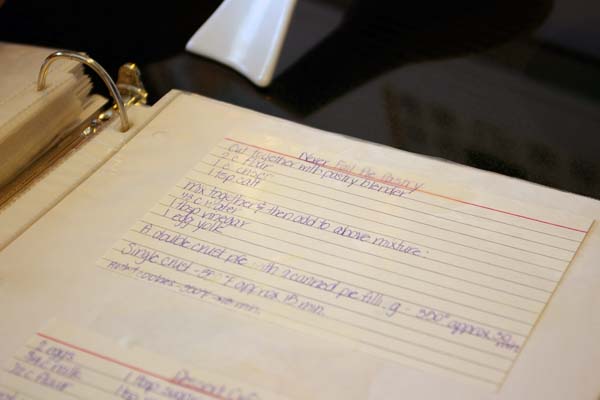 Everyone needs a basic pie pastry recipe for their cooking arsenal.  This is a tried and true recipe that I have used over the years.  It is simple and straightforward – my kind of recipe.
The key to a perfect pie crust is to make sure you do not overwork your dough.  If you follow that one very important rule, I guarantee you will have a beautiful, flaky crust every time!
Author:
The Gourmet Housewife
Yield:
2 single pie crusts
Ingredients
2 cups all-purpose flour
1 tsp salt
1 cup shortening
⅓ cup water
1 tbsp vinegar
1 egg yolk
Instructions
In a medium bowl, mix together flour and salt. Cut shortening in with a pastry blender until mixture resembles coarse meal.
In a small bowl, mix together water, vinegar and egg yolk. Add to the above ingredients and mix until just combined.
Roll dough out on a floured surface until desired thickness is reached. Do not overwork your dough or your pastry will be tough and not flaky.
Notes
Recipe yields enough dough for 1 double pie crust, 2 single pie crusts, or 24 muffin tin sized tarts. Cooking time will vary depending on your recipe. Here are some general guidelines: – A double crust pie with pie filling: 350°F, approx. 30 minutes – A single crust pie: 350°F, approx. 15 minutes.
You might also like: