White Chocolate Brownies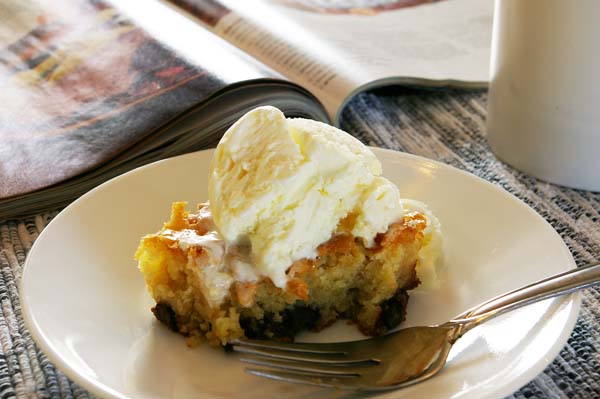 If you haven't ever been to Moxie's (a large restaurant chain in Canada), I would highly recommend it.  Their white chocolate brownie is to die for.  It packs around 1300 calories a piece because their giant serving size is topped with ice cream, whipped cream, and of course, chocolate sauce.  1300 of the most amazing calories you will ever eat.
A former co-worker gave me this recipe and I have to say – it is so darn close to Moxie's, it's scary.   Melt in your mouth sinful.  "Somebody stop me now before I have a 3rd piece" kind of amazing.
I had this recipe for a few years before I finally gave it a try, and I can't believe I've missed out on eating it for so long.  That's probably a good thing though.
White chocolate melted together with sugar and butter, and blended into a cake batter….it sounds decadent just reading it!  Unfortunately, I completely forgot to drizzle mine with chocolate sauce because I was in such a rush to taste it – but next time I'll be sure to do that.
Make sure and serve warm, topped with ice-cream.  You will be very thankful you took my advice.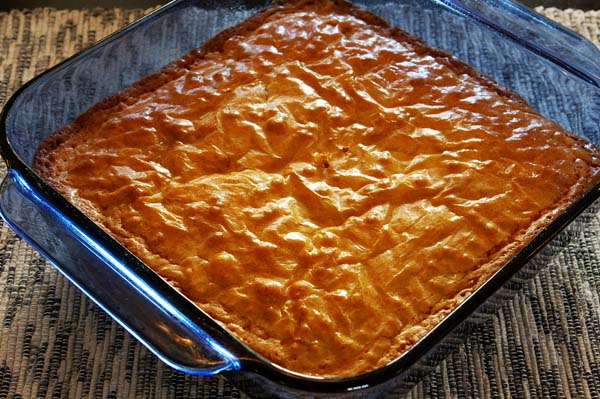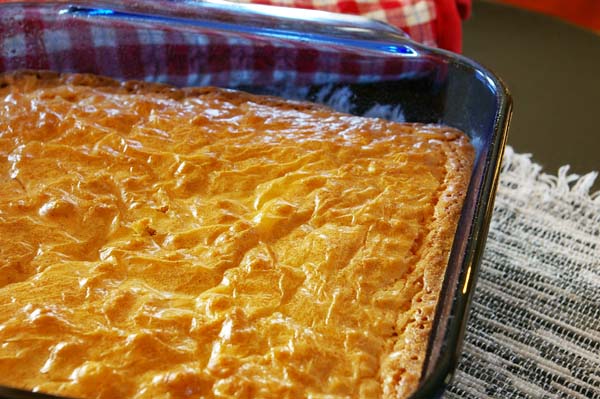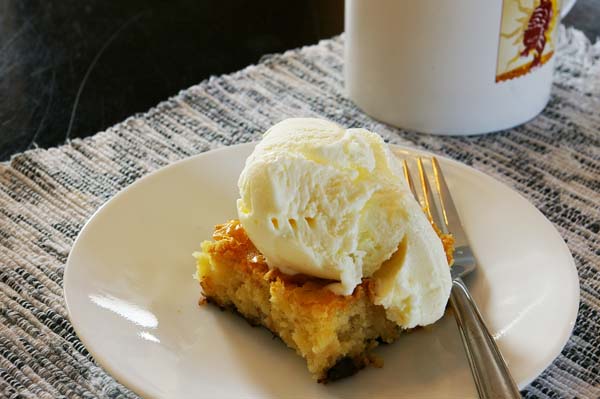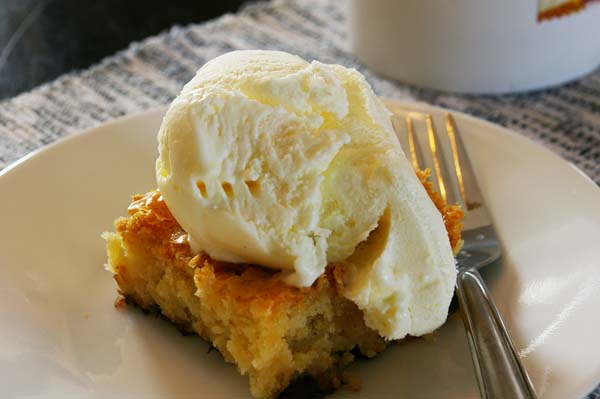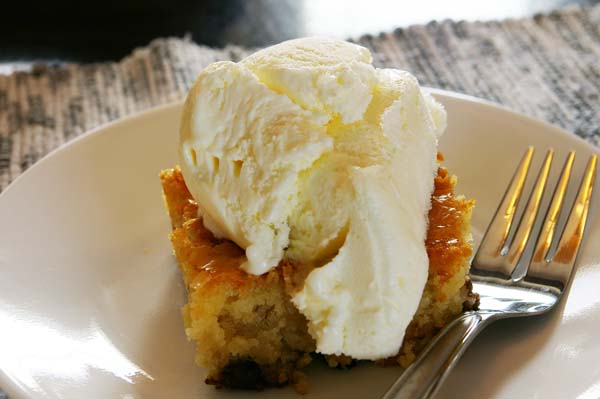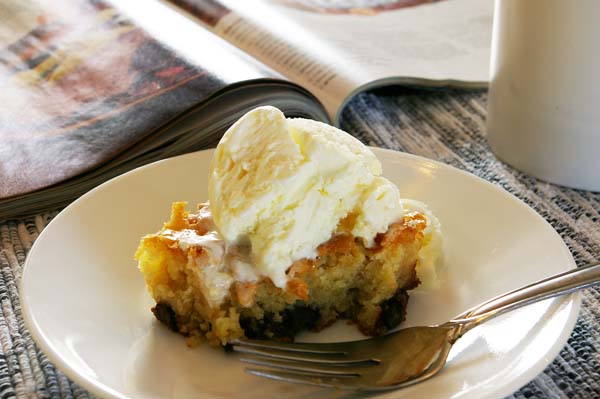 White Chocolate Brownies
Author:
The Gourmet Housewife
Ingredients
4 oz (4 squares) white baking chocolate, chopped
¾ cup sugar
½ cup butter
2 eggs
1½ tsp vanilla
1 cup flour
½ tsp baking powder
dash of salt
¾ cup semi-sweet chocolate chips
Instructions
Preheat oven to 350°F.
In a large microwaveable glass bowl, combine white chocolate pieces, sugar and butter. Heat in microwave 1 to 1½ minutes, stirring occasionally, or until melted and smooth when stirred.
With a whisk or a fork, beat in eggs and vanilla until well blended.
Add flour, baking powder and salt. Stir until mixed and cool to lukewarm. Stir in chocolate chips.
Spread evenly in a greased 8 inch square pan.
Bake 30-35 minutes in preheated oven, or until golden brown and toothpick inserted come out clean.
You might also like: