Sinful Oatmeal Cookies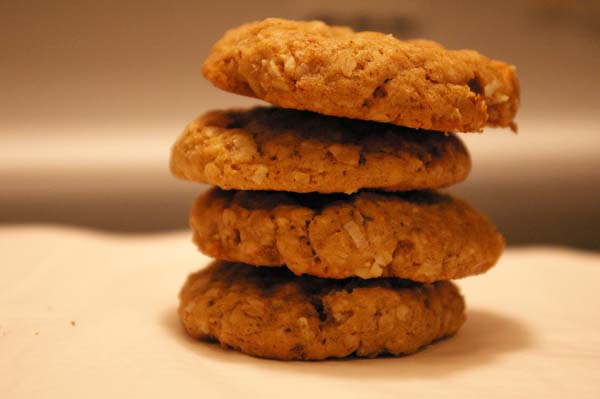 I have no idea why I've been craving oatmeal cookies. But I have been. For at least a week now. So today after looking at a bunch of recipes, and getting a hankering to bake something, I decided it was time to make some.
The last time I tried to make oatmeal cookies I failed miserably. I am renowned for my inability to halve or double a recipe. I always miss adjusting one ingredient. That happened the last time. Except, when my hubby (who knows I am famous for doing this) kept asking me if I missed something, I was adamant that I had read and re-read the recipe and hadn't missed a thing.
But you see, there was clearly something wrong, because the cookies were as flat as crêpes and you could see right through them. It took me almost an hour before I realized that of course…I had forgotten to double the oatmeal along with the rest of the ingredients. Until that point, I was walking around the house muttering about how, "You would THINK that the company who packages the oats (I had used the recipe off the back of the bag) would know how to make oatmeal cookies. I mean really people, get it together!"
Fortunately, this time I didn't miss any ingredients. In fact, I added a few: butterscotch chips, coconut, pecans, and of course, the star of the show: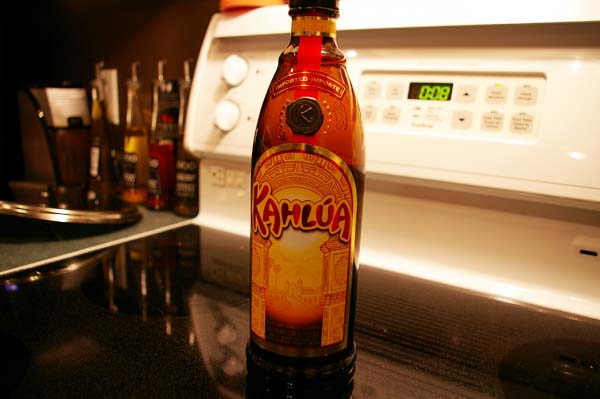 They turned out rather delicious if I do say so myself. But, as I've said many times, I don't think you can go wrong with adding alcohol to a recipe. In fact, I was so thrilled with my additions that I took a picture of the bottle with almost all the pictures of the cookies. Obsessed much?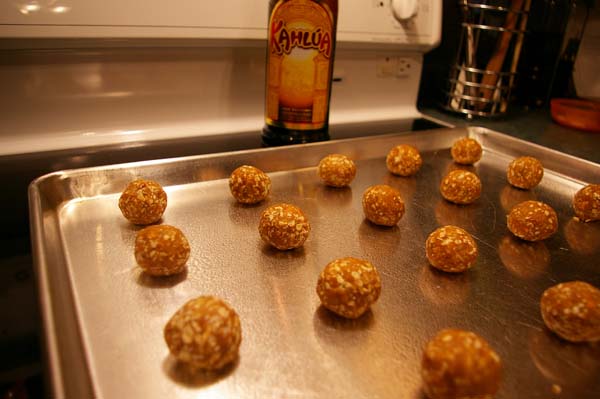 Author:
The Gourmet Housewife
Yield:
approx. 24 cookies
Ingredients
2 cups all-purpose flour
1 tsp baking soda
1 tsp salt
1 tsp ground cinnamon
1 cup butter, softened
1 cup white sugar
1 cup packed brown sugar
2 eggs
1 tsp vanilla extract
1 tsp coffee-flavored liqueur
3 cups quick cooking oats
⅓ cup butterscotch chips
⅓ cup coconut
⅓ cup chopped pecans
Instructions
In a medium bowl, combine flour, baking soda, salt, and cinnamon. Set aside.
In a large bowl, cream together butter and sugars. Beat in eggs one at a time, then stir in vanilla and coffee-flavored liqueur. Stir in flour mixture. Mix in oats, butterscotch chips, coconut, and pecans. Cover, and chill dough for at least one hour.
Preheat oven to 375°F. Grease cookie sheets. Roll the dough into walnut sized balls, and place 2 inches apart on cookie sheets. Flatten each cookie with a fork dipped in sugar.
Bake for 8 to 10 minutes in preheated oven. Allow cookies to cool on baking sheet for 5 minutes before transferring to a wire rack to cool completely.
You might also like: